Local History Charles Dickens & Lady Hatton
Charles Dickens and the Bleeding Heart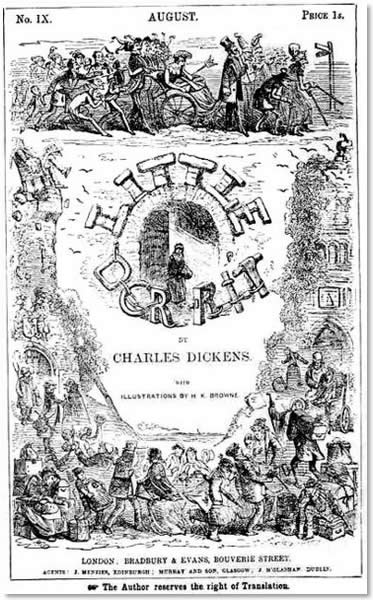 Charles Dickens knew Hatton Garden and Bleeding Heart well. In 'Little Dorrit' he wrote of folks in the yard, saying "The more practical of the Yard's inmates abided by the tradition of the murder". But he went on to document another Bleeding Heart story: "The gentler and more imaginative inhabitants, including the whole of the tender sex, were loyal to the legend of a young lady imprisoned in her own chamber by a cruel father for remaining true to her own true lover - but it was objected to by the murderous party that this was the invention of a spinster and romantic, still lodging in the Yard".
The Legend
Lady Elizabeth Hatton was the toast of 17th Century London society. The widowed daughter-in-law of the famous merchant Sir Christopher Hatton (one-time consort of Queen Elizabeth 1), Lady Elizabeth was young, beautiful and very wealthy. Her suitors were many and varied, and included a leading London Bishop and a prominent European Ambassador. Invitations to her soirees in Hatton Garden were much sought after.
Her Annual Winter Ball, on January 26, 1662, was one of the highlights of the London social season. Halfway through the evening's festivities, the doors to Lady Hatton's grand ballroom were flung open. In strode a swarthy gentleman, slightly hunched of shoulder, with a clawed right hand. He took her by the hand, danced her once around the room and out through the double doors into the garden. A buzz of gossip arose. Would Lady Elizabeth and the European Ambassador (for it was he) kiss and make up, or would she return alone? Neither was to be. The next morning her body was found in the cobblestone courtyard - torn limb from limb, with her heart still pumping blood onto the cobblestones. And from thenceforth the yard was to be known as The Bleeding Heart Yard.

Bleeding Heart Yard


The long-established and extremely popular Bleeding Heart restaurant www.bleedingheart.co.uk/ just off Greville Street offers superb French food in historical surroundings. The restaurant takes its name from the yard where it is located which, according to the history books, was named after a 17th century beauty, Lady Elizabeth Hatton, who was found murdered there on the cobbles.
For Breakfast Lunch or Dinner To Die For!!




Hatton Garden is a street and area near Holborn in London, England. It is most famous for being London's jewellery quarter and centre of the UK diamond trade, but the area is also now home to a diverse range of media and creative businesses.
The name 'Hatton Garden' is derived from the garden of the Bishop of Ely, which was given to Sir Christopher Hatton by Elizabeth I in 1581, during a vacancy of the see. The area around Hatton Garden has been the centre of London's jewellery trade since medieval times. The old City of London had certain streets, or quarters, dedicated to types of business, and the area around Hatton Garden became a centre for jewellers and jewellery.
The outlines of this estate when the Palace and its grounds stood in open country, can still be traced in the buildings, street names and boundaries that shape the area today.
Nearly 300 of the businesses in Hatton Garden are in the jewellery industry.The largest of these companies is De Beers, the international family of companies that dominate the international diamond trade. De Beers has its headquarters in a complex of offices and warehouses just behind the main Hatton Garden shopping street.
In the late 19th century Clerkenwell became a place for craft, watchmaking and jewellery workshops. It was then a very radical area. Karl Marx lived next to Clerkenwell Green when writing "Das Kapital". And Hiram Maxim invented the machine gun in the building on the corner of Hatton Garden and Clerkenwell Road.
The area became popular with Italian immigrants, and became known as "Little Italy". There is still a sizeable Italian community locally, and the Italian church on Clerkenwell Road draws its congregation from far and wide. On Sunday mornings in Clerkenwell Road you will hear as much Italian spoken as English.
The nearby streets including Hatton Place and Saffron Hill have become more residential in recent years with the building of several blocks of 'luxury' apartments, including the architecturally distinctive Ziggurat Building. Ely Place, off Hatton Garden, is home to St Etheldreda's Church - one of the oldest Roman Catholic church in England and one of only two remaining buildings in London dating from the reign of Edward 1.
Of poor Lady Hatton, it's needless to say,
No traces have ever been found to this day,
Or the terrible dancer who whisk'd her away;
But out in the court-yard - and just in that part
Where the pump stands - lay bleeding a LARGE HUMAN HEART!
-The Ingoldsby Legends.