Jewellery Polishing & Jewellery Cleaning London

London Jewellery Polishing , Cleaning & Jewellery Repairs & Restoration London
London jewellers - Our experience in jewellery polishing, jewelleryrepairs and jewellery restoration extends over 137 years and our In House Hatton Garden London jewellery workshops are well known & recommended for jewellery refurbishment to the antique jewelry and retail trade worldwide.
Jewellery Cleaning London & Jewellery Polishing London
: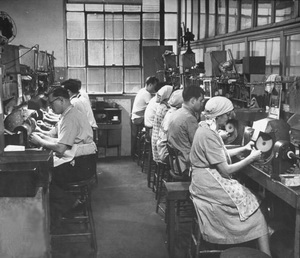 The best Jewellery polishing, specialise in jewellery polishing, jewellery finishing London cleaning rhodium plating ring gold plating, silver plating. Jewellery Gilding Ring cleaning, Ring polishing & rings rhodium plated. Specialist jewellery repair London antique jewellery repair. Antique jewellery cleaning City of London.
Our on site workshop use specialist cleaning tools and techniques for use on different metals and stones to restore & refurbish your jewellery.
Make your jewellery shine and sparkle again. Buffing and Polishing out surface scratches and Steam Cleaning for stone cleaning.

Intensive cleaning behind metal work and underneath stones.


Poor self cleaning and polishing can damage your jewellery, so please leave it to the experts for jewellery refurbishing.
White Gold Refinishing and Rhodium plating London
: Jewellery made from white gold discolours over time. Once white gold is Re-rhodiumed the white metal will restore its shine elegance and sparkle.
London Jewellery Finishing: We can offer a finishing service to tarnished jewellery or rings, to bring them back up to a showroom condition.
Black Rhodium plating
:
Black rhodium gives a grey-black finish and is an interesting alternative to normal rhodium plating. Rhodium is from the platinum family and shares many of its unique characteristics.
Gilding
:
We offer a 18ct and 9ct gilding service. Gilding is a decorative gold plate to enhance pieces of gold, silver or base metal pieces,
Gold Plating
:
We offer a hard gold plating service to silver, gold and some base metal products.
London
Jewellery repairs
:
Rings, bracelets, chains, pendants, necklaces and earring repairs. Antique jewellery repair London. Jewellery repair by post.
Ring Resizing London
: We can resize any Gold ring or Platinum ring smaller or resize larger to fit your finger's requirements. Replacing shanks too. Ring resizing by post.
Broken Chains
: We can repair all types of Gold chain necklaces. Whether the chain is a broken, out of shape or snapped, we can repair most necklaces.
Gem Stone Resetting London
: We Replace Missing Gemstones, Resetting, Sourcing diamonds or replacing missing diamonds or gemstones on rings, necklaces and bracelets. Remounting stones
Retipping of Claws
: Jewellery & Ring Claw Restoration and claw repairs. This involves retipping the ends of claw with more metal, or changing the claws entirely.
Charm Soldering:
Soft soldering technique used to attach charms to your bracelet or other items of jewellery.
Safety Chain Repairs:
Repair or replace any safety chain mechanism on your item of jewellery.
Engraving London:
Our seal engraving and crest engraving skills are an accurate and a delightful way to personalise your jewellery. Hand engraving and machine engraving.
Clasps Replaced
: Broken clasps can make your necklace or bracelet unusable. We can replace or repair any clasp to suit the style of jewellery. Pearl re-stringing and other gemstone beaded necklaces


London Pearl Stringing Service & re-stringing :

Free, no-obligation re-stringing quote. Telephone 020 7405 1536 for a free quotation, giving full details of the pearls or gemstone necklace – size, shape, length of Necklace (total length if it is a multi-strand necklace)
Our in house London workshop use the latest new jewellery laser welding technology for jewellery laser repairs to offer a high quality repair combining modern technology with traditional craftsmanship.
The alternative method to repairing delicate Jewellery is Laser welding.This does not require removing gemstones or other heat affected materials.This is perfect for broken claws and general jewellry repairs.We have a dedicated laser jewellery goldsmith using the "state-of-the-art" laser precision welding technology.Using this latest laser fusion method we can join or fuse Platinum, Gold, Silver, Palladium and other metals.The laser's concentrated heat is perfect for delicate repairs without risking further damage to fragile antique jewellery.The laser welder is a technological advancement that uses a sharply focused beam of light to produce very high heat in a small area. Lasers allow us to accomplish tasks that would once have been either impossible or too time consuming to be worthwhile
We supply and souce the highest quality Diamonds and Gemstones such as:
Amethysts

, Aquamarines, Emeralds, Garnets, Moostone, Pearls, Peridot, Sapphires, Rubies, Opals, Tanzanite, Topaz, Tourmaline, Turquoise,Zircon
Our Hatton Garden jewellery studio London
Our closest tube station is Farringdon or Chancery Lane
Photo: Courtesy Time & Life Pictures/Fenn 1951